Computer Software
Assurance: Your Key
to CSV

Modernization



The FDA highly recommends life science organizations start modernizing their Computer System Validation (CSV) to mitigate manufacturing risks that are impacting product quality. This new 'shift-left' approach puts critical thinking at the core of CSV process versus a 'test-everything' method, which reduces risk and provides worry-free FDA audits.
It's time to take your regulated validation environment into the future with an end-to-end custom playbook based on the FDA's latest guidance. You need Computer Software Assurance (CSA). Our CSA and Quality experts take you through the what, why and how in our 30-minute podcast.

TRUST THE EXPERTS


Let's see where you're at with validation modernization
Trissential is committed to helping organizations implement and operate a centralized validation function to support the efficient and effective delivery of safe products to market while optimizing business opportunity. Our validation experts support regulatory compliance goals with technology and a focus on risk-based validation and critical thinking.
We meet each client where they are - our 'one size fits one' approach is tailored to each organization. We understand your current state in your validation modernization journey, assess gaps and areas for process improvements, and define areas of interest where you can make an immediate impact.
COST SAVINGS OF A CSV MODERNIZATION



Adopting standardized practices: 15-20%

Focusing on Risk Management (GAMP): 15-20%

Centralized resources and approach: 15%

Technology adoption: 10%
Total transformational cost savings: 55-65%*
*From International Society for Pharmaceutical Engineering - GAMP

Additional Benefits
Increased speed to market

Consistent communication and awareness

Clarity of roles and responsibilities

Enterprise-wide reporting and transparency
CLICK BROCHURE BELOW FOR FULL BENEFITS LIST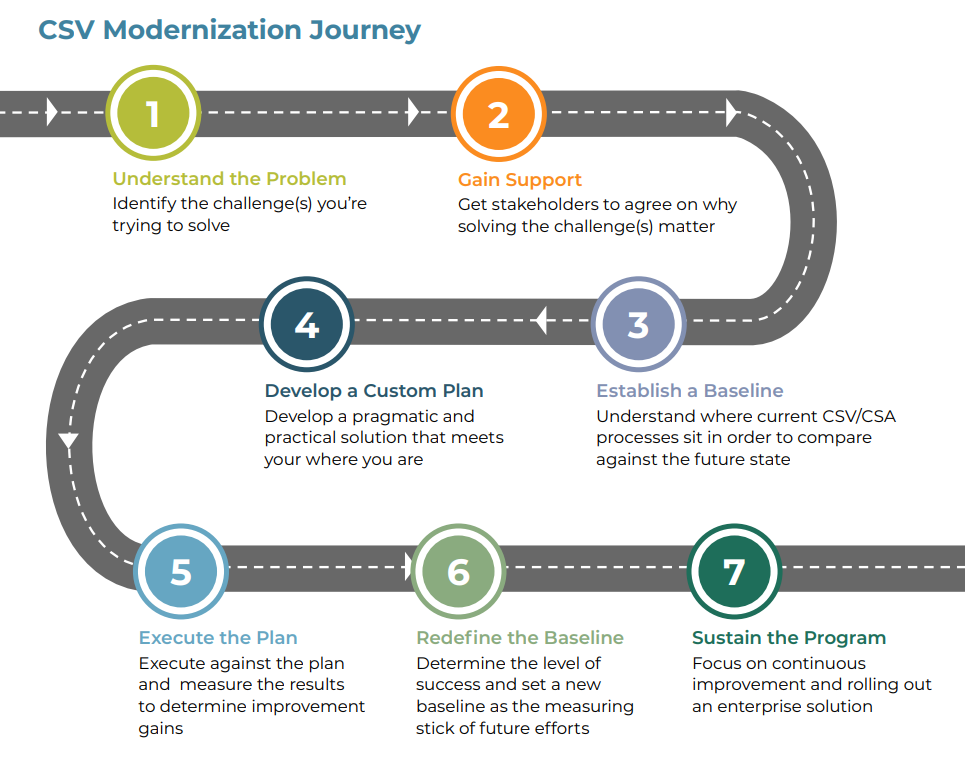 "Trissential has been an integral part of the Data Integrity Program's success. Our Partnership began in 2016 with the rollout of our Computer System Validation process which has now transitioned to Computer Software Assurance. Trissential's knowledge of the compliance industry along with highly skilled resources have been key to many of our project deployments. Executive Technical Director of IT Compliance