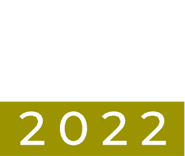 Business
Transformation
Index 2022
LET'S CONNECT


Trust the Experts
During this short introductory call, we will to look at how your organization measures up against competitors, identify immediate gaps in your transformation initiatives, and define areas of interest where you can make an immediate impact.
Email us at info@trissential.com to schedule your 30-minute intro call
We're in the era of decentralized work, with new patterns and avenues of collaboration being broadly welcomed and embedded in company structures. Workplace culture and processes are being redefined by hybrid working models and a more staff-centric professional environment.
Coupled with the undeniable acceleration of business transformation programs following the COVID-19 pandemic, Trissential was curious to understand how these, and other factors have impacted business transformation initiatives.
With this in mind, Trissential commissioned research with B2B International among 1000+ senior business professionals worldwide.
Bold mission: To achieve an overview of the core strategic attributes underpinning optimized business transformation initiatives for enterprises across the industry spectrum.
Reliable solution: Trissential's unique Business Transformation Index (BTI) 2022 report and indexing tool for best-practice insights on understanding where we are now, and how to navigate this journey with confidence.
Download the full 40-page report below
Download the Business Transformation Index 2022 report